Print Media Buying Experts
Global Media Minds: Print Media Advertising
What We Do for You:
Analyze Your Market

Buy and Place Your Print Media

Worry-Free Ad Trafficking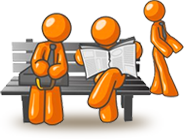 GMM works with all the major publishers. We have a long-standing relationships which allow us to negotiate the best possible rates for our clients, and our years of experience in both Direct Response and Retail print media have given us a thorough understanding of print in the media mix.
Print media is the number one influencer in consumer purchase intent for either a "push to retail" or "push to web" strategy, and is not only effective as a stand-alone choice of media placement, but also increases advertising effectiveness nearly 30% when run in conjunction with other media. GMM can work with your brand to determine the best print vehicle for your media mix, including: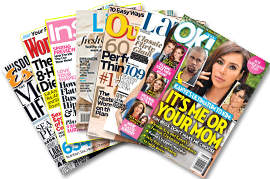 Consumer Magazines
Business-to-Business Magazines
Sunday Magazines
Newspapers
GMM will provide a print campaign which addresses your overall goals, target audiences and budget. We will devise a plan which will provide the most effective reach and frequency at highly discounted rates.
Delivering the correct ad to the correct publication every time is a must.
Our Ad Trafficking department confirms everything on the ad is correct, from phone numbers to URLs, delivers your creative to the publications, and provides you with checking copies of each publication once the ads have run.