Print Media Buying Experts
Creative:
We take the pain and hassle out of buying print media and managing your print campaign.
You may ask yourself, why do I need a print media buying arm? Why not just do it myself?
By reading below you will find out why marketing and brand managers leave the gritty work of buying, placing and managing print media to us, so they can focus their time on the most important aspects of their overall brands.
Here is what you can expect when you put the GMM print media buying engine to work for you:
Start:
We take you though a needs analysis to determine your goals for the media, your budget and you target audience.
We then research and find the best publications for you, including:
a. Publications which best reach your target demographic, including niche publications (Swimming World to reach swimmers, for example)
b. Publications which offer a broader reach but lower CPM's
c. Publications which have proven to be most effective for similar clients/products
Contact each publication for you from the list (#2) above and send your sample creative for clearance.
Once your creative has been cleared, we do the following for each publication on the list.
a. Request samples of the 3 most recent issues (if they are not already in GMM library) and go through each issue, noting any recent editorial changes or changes in the look of the publication. Study the advertisers of each publication, and note the ad placement of each type of advertiser.
b. Negotiate rates for you, including Added Value ( This is media included in your print buy. Thing like banner ads on the magazine website, parts of the magazine EZINE and email campaigns to their readers. Basically more reach for you.)
Based on the data in 1-4, and the budget information provided by you, determine which publications and ad sizes will be recommended to most effectively utilize the budget and reach the target consumers.
We then compile the Media Plan, including:
a. Recommendations and Discounted Rates: We then narrow down the pool of recommended publications, taking into account the information gathered in steps 1-4 and including:
i. Publication Name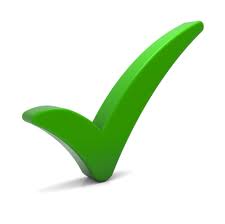 ii. Paid Circulation
iii. Demographics
iv. Open Rate
v. GMM's Negotiated Rate
vi. Added Value Information
b. We map out the calendar year and show you your recommended publications chosen for the client and drop dates. This calendar also shows the monthly spend, yearly spend, and monthly and yearly circulation totals.
c. We list out each recommended insertion and its drop date, ad closing date, payment due date, and materials due date
We then present the media plan to YOU
Once you have approved the media plan, we generate the following
a. Insertion Orders for Each Publication
We then Create all the insertion orders for each publication and send them to each publisher.
Add Trafficking:

(This is the key component to executing a flawless print media campaign)
We provide you the Mechanical Specs for each ad size and publication on the plan, so your creative team has everything at their finger tips. If GMM is doing your creative, we do all this for you.
We ensure creative has been uploaded in time for Materials Due date.
Our team checks your creative for grammatical errors and ensure correct URL and phone number are on you ad.
Upload each ad to the corresponding publication's ftp site and alert publication that the ad is ready
Follow up with publications at drop date to make sure checking copies of each are being mailed to you.
As you can see, we take the headache and pain of having to manage this yourself. We literally function as your print media buying division. Whether you are a fortune 500 company, or a single owner operator, we are the one stop print media buying solution for you.
Call Us and Get Started Today 480-347-1331